Message from president of NTT Innovative Devices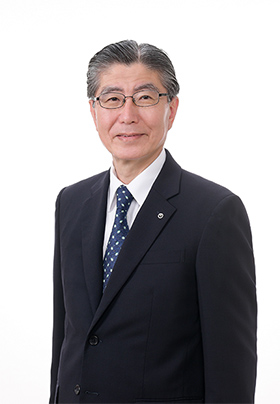 NTT Innovative Devices Corporation merged with NTT Electronics Corporation on August 1st, 2023, and began its journey as a specialized manufacturer of Photonics-Electronics Convergence devices with a full scope of functions such as device design development, manufacturing, and sales.
Our new mission is to realize strategic devices in building the core infrastructure of the IOWN (Innovative Optical and Wireless Network) initiative, and to reduce power consumption, which is a big goal raised by NTT Group for pursuing contributions to the society.
NTT Electronics Corporation has traditionally provided its customers with core components, such as digital signal processor (DSP) and optical transmitter/receiver devices for medium to long-haul optical transmission focused primarily on telecommunications carriers as its main end customer.
The new company will continue to evolve components for higher capacity long-distance optical transmission in the traditional field of medium to long-haul optical transmission. Moreover, in the medium to long term, it will accelerate the development of low power consumption and short reach optical transmission products, and expand its business into the area of a new market in computing.
Our medium-term goal is to allow Photonics-Electronics Convergence devices to be mounted on the edge of chassis to the edge of boards, and work on large-capacity and short reach optical transmission fields, such as clusters and between servers and storage in data centers.
In the longer term, we aim at developing chiplets by enabling significant reduction in the size and thickness of Photonics-Electronics Convergence devices, and advance the mounting technology from the edge of system boards to the edge of semiconductor chip on boards. Furthermore, we aim to enable a market where chiplets are further embedded in Logic LSIs such as xPUs by mounting the chiplets on the edge of silicon dies in semiconductor packages.
Ultra-small and thin chiplets mean that Photonics-Electronics Convergence devices are structurally closer to semiconductors than to modules. In order to enable the introduction of Photonics-Electronics Convergence chilplets in a wider computing area, we are planning to strengthen our capability of supply chain and cost reduction by establishing large scale mass production technology.
We believe in the future, optical chiplets will be utilized in a variety of fields. The global population of over 9.5 billion in 2050 will be enjoying the benefits of the power of photonics, including low power consumption, low latency, and large bandwidth capacity.
While we strive to realize a prosperous society, we will concurrently work on suppressing and reducing the ever-increasing power consumption to meet the data explosion and computing demands by making use of the power of photonics technology. As a whole, our company will embody the IOWN initiative in the entire real world, and contribute toward becoming carbon-neutral.
NTT Innovative Device Corporation would like to thank you all for your continuous support and guidance, and look forward to even deeper relationship with you in the future.
President & CEO
Hidehiro Tsukano